Initiatives for
Non-Japanese Engineers
TOP
Initiatives for Non-Japanese Engineers
We create environments that enable non-Japanese employees
to work with peace of mind
to actively hire exceptional human resources.
Recently, there has been an increase in companies that hire non-Japanese workers due to a shortage of engineers caused by a declining birth rate in Japan.
MORABU HANSHIN Industry believes that when diverse human resources mutually recognize one another's values, it leads to improving a company's value through outcomes such as creating technological innovation. In addition to encouraging the employment of non-Japanese, we aim to create environments in which non-Japanese employees can work with peace of mind.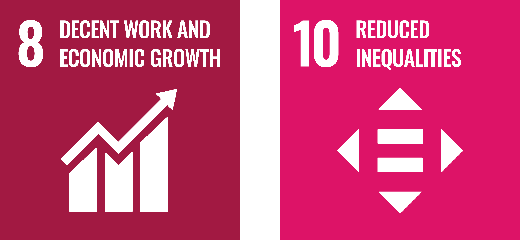 We contribute to the promotion of SDGs
through initiatives for non-Japanese engineers.
Actively Hiring Non-Japanese Engineers
Our company championed hiring non-Japanese ahead of others in the industry and today, we hire engineers from Vietnam and other Asian countries. We have turned out many excellent engineers for dispatch destination companies and gained security and trust from those companies.
We provide support that produces advantages for both the companies and non-Japanese engineers.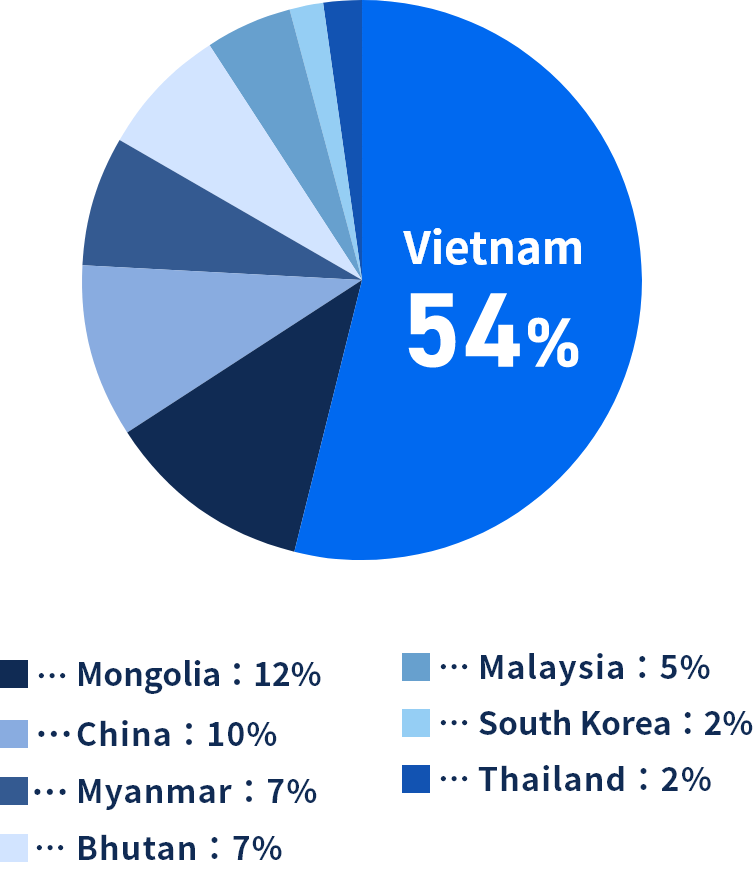 Launching a Non-Japanese Employment Project

In 2005, when hiring non-Japanese was not yet mainstream, we launched the "Project to Hire Chinese Engineers," and since then we have hired non-Japanese engineers in accordance with various projects. There are approximately 40 employees of foreign nationality that work at MORABU, and we will continue moving forward with efforts to employ non-Japanese.

Implementing Japanese Language and Business Etiquette Training

The non-Japanese engineers that are hired receive Japanese-language training from Japanese-language teachers, learn about business etiquette in Japan, and study information security at Amagasaki Training Center. Everyone studies with the goal of passing the N2 or N1 level of the Japanese Language Proficiency Test to acquire Japanese language skills.
Characteristics of Non-Japanese Engineers
Working at MORABU HANSHIN Industry
Highly educated, diligent, and earnest

We employ exceptional engineers who graduated from top universities in their home country. They have substantial technical knowledge and the desire to work in Japan for an extended period. Moreover, human resources from Asian countries possess a national character of determination and a resolute work ethic. The majority hold Japan in high regard and can adapt to the Japanese workplace environment.

Necessary skills education for employment in Japan

After joining our company, they learn the Japanese language, undertake social skills building, and take training on Japanese business etiquette from specialized instructors at MORABU.
Non-Japanese Engineers Working at MORABU
There are many engineers from foreign countries employed by MORABU HANSHIN Industry. They are immediate assets to their assigned placement, and there are even cases of non-Japanese transferring employment to the dispatch destination company. Meet some of our employees.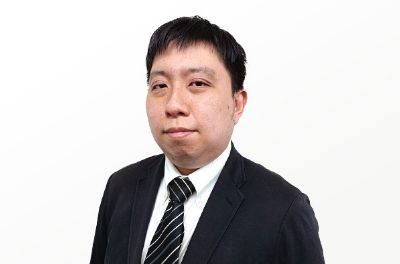 Design and Development Division, Malaysia
CHUNG HORNG YIH
Joined in April 2013
I'm involved in designing and developing display components software for car navigation systems.
Lately, I've been tasked with managing software design for car navigation cameras, and developing control software for autonomous mobile robots. I find my work rewarding when I help solve customer problems and am able to solve issues that arise during development. In the future, I hope to grow even further while learning about development language and development methods by participating in new projects.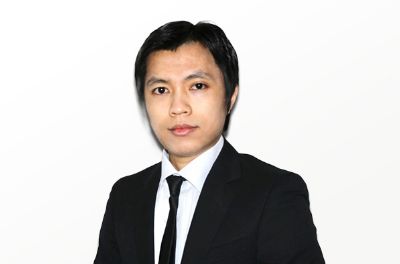 Design and Development Division, Myanmar
SOE TUN NAUNG
Joined in April 2016
I'm in charge of diagnostic systems for building exteriors, and operation and maintenance systems for social infrastructure facilities that are handled by railway and road operators.
I use Java to conduct system modifications, and design, develop, and test new functions. I feel a great sense of satisfaction at work when I can create systems that use data read from various equipment, such as laser scanners and laser dopplers.
Looking ahead, it seems that the workplace I've been dispatched to is going to adopt a system that handles AI technology, so I'd like to study that technology. I'm learning Japanese and will do my best to pass the N1 level of the Japanese Language Proficiency Test!
Initiatives for the Environment & Society
An introduction to other activities carried out by MORABU HANSHIN Industry.