Initiatives for the Environment
& Community
TOP
Initiatives for the Environment & Community
We proactively tackle environmental issues
to contribute to the creation of
a sustainable society.
As a company that does our part for society, we carry out activities with the objective of conserving the global environment and helping the community.
By promoting ambitious endeavors taking aim at the environmental issues being faced, we strive to bring a bright future to the next generation and achieve a sustainable society.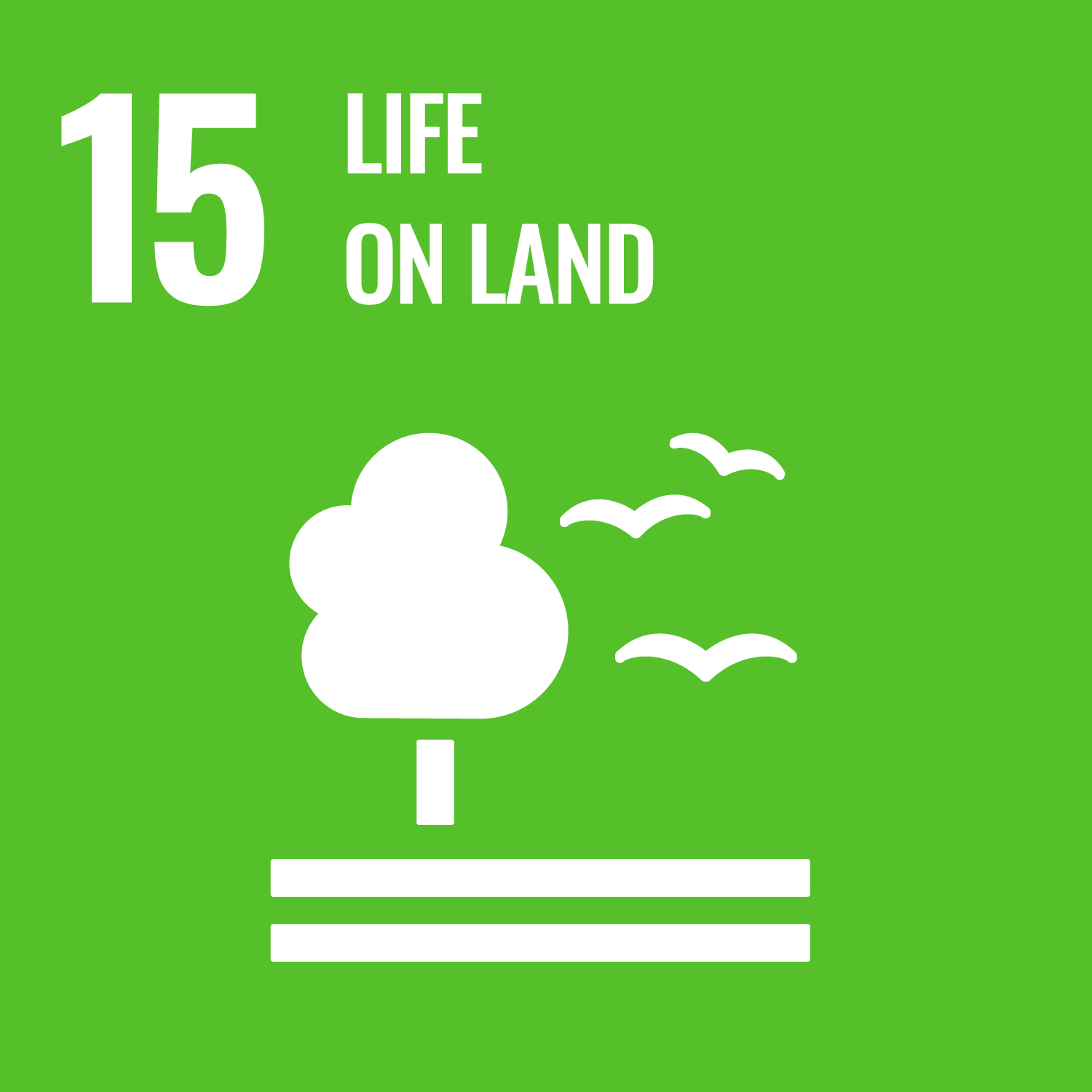 We contribute to the promotion of SDGs
through initiatives for the environment and community.
Approximately 70% of the land in Japan is comprised of forests, which is a proportion of forested land that ranks third in the world behind Finland and Sweden. As a member of society, we are working to contribute to the environment and regional society through activities that protect these abundant forest resources.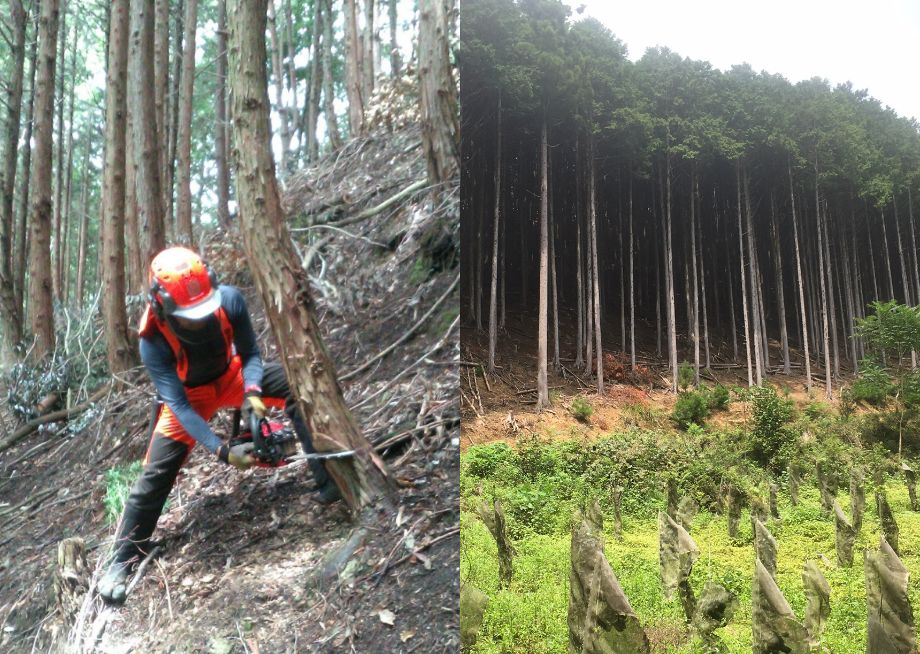 Managing Company-owned Forests in Tamba, Hyogo Prefecture
As a part of forest conservation endeavors, our company established the Forest Development Division in July 2020 to manage company-owned forests in the city of Tamba, Hyogo Prefecture. We are working to conserve and regenerate the forests through afforestation, thinning, and tree felling.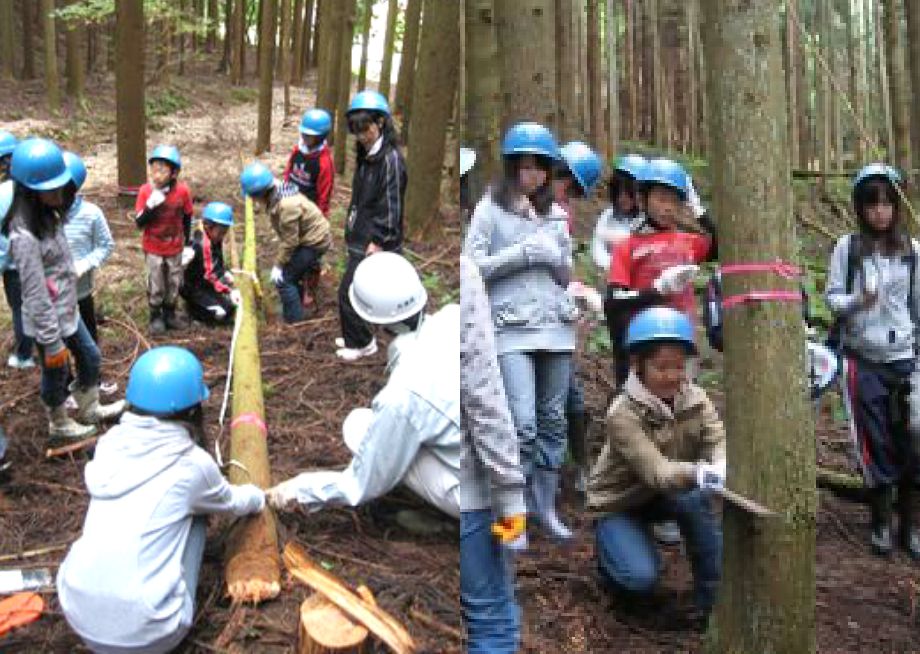 Providing Places to Learn about Mountain Forests
The mountain forests managed by MORABU HANSHIN Industry were offered to local elementary school students as places to learn. Children tried felling Japanese cedar trees and learned by investigating the age and height of trees.
We intend to continue these activities with the aim of building an even better environment and fostering a richness of spirit in children.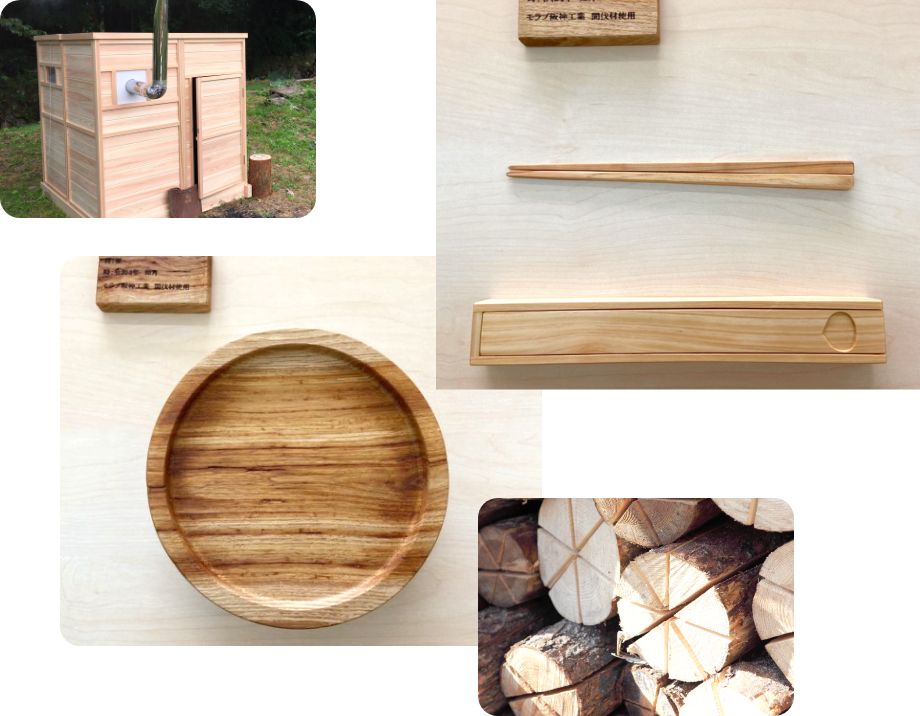 Creating Products Using Timber from Forest Thinning
MORABU is moving forward with preparations for making products that use timber from forest thinning. We plan to manufacture and sell a variety of products, including wooden trays made from chestnut trees and chopstick cases made from Japanese cypress. We hope that incorporating timber from forest thinning into familiar everyday products will create an opportunity for people to think about the importance of forest conservation while enjoying the comfort of wood.
Initiatives for the Environment & Society
An introduction to other activities carried out by MORABU HANSHIN Industry.